Situated on Main Street in downtown Sarasota, Lucile Pizza & Wine Bar offers wood-fired pizza, pasta, vegetables and desserts. Lila specializes in a wide variety of plant-based and vegetable-forward options, as well as plenty of gluten-free choices.
The idea for Lucile was inspired by Co-Owner Ryan Boeve's maternal grandmother, who challenged him to create imaginative and expressive dishes from a young age. Boeve embraces a vegan philosophy and continuously seeks innovative techniques to employ vegetables, seeds and grains in his cuisine.
Lucile's approach is similar to its sister restaurant, Lila, focusing on healthy, clean, organic and locally-sourced ingredients, along with plant-based meats and dairy alternatives. Popular menu items include the Truffled Mushroom Pizza and 'The Macho' Pizza, which features mushroom bacon, coconut bacon, plant-based pepperoni and sunflower sausage. The Tuscan Kale Salad is also a fan favorite.
Lucile's wine list boasts a mostly organic selection, with a focus on natural wines.
The upscale, modern design creates a warm and welcoming atmosphere. Lucile Pizza & Wine Bar is the ideal date night spot in Sarasota.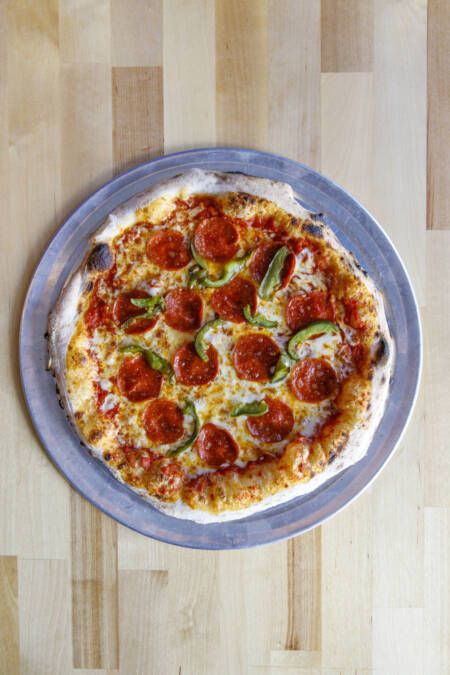 Our pizza cooks much faster and retain more of the healthy nutrients and antioxidants of the toppings.
Our pasta is freshly made daily on premises. We only use farm fresh organic local ingredients.
All our desserts are homemade and made from vegan friendly ingredients.
1660 Main St., Sarasota, FL 34236